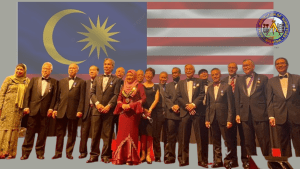 30th August 2022
The Royal Institution of Surveyors Malaysia (RISM) is rich in history and experiences from the leadership of 60 RISM Presidents and 62 Councils since 1961.
The diverse group of talented industry players have created a strong bond within the fraternities of Building Surveyors, Geomatics and Land Surveyors, Property Surveyors and Quantity Surveyors across the nation through the 5 RISM Branches
RISM has a unique blend of wisdom from seniors members and contemporary efficient Young Surveyors. This has created mutual understanding and respect for one another allowing the institution with its membership to surf the challenges in the recent past and together prove to be robust.
Moving forward, RISM and its Council will not only continue to provide leadership and representation, domestically and internationally, but also play a part in the  development of Young Surveyors, Surveying Profession and nation building.
Grown from strength to strength over the 62 years, RISM today boasts a total membership of about 12,000.
We look forward, confidently, to a stronger future together
Selamat Menyambut Hari Kebangsaan ke 65 & Hari Malaysia 2022
Sr Dainna Baharuddin, CQS, FRISM, FRICS
President
Royal Institution of Surveyors Malaysia
Session 2022/2023