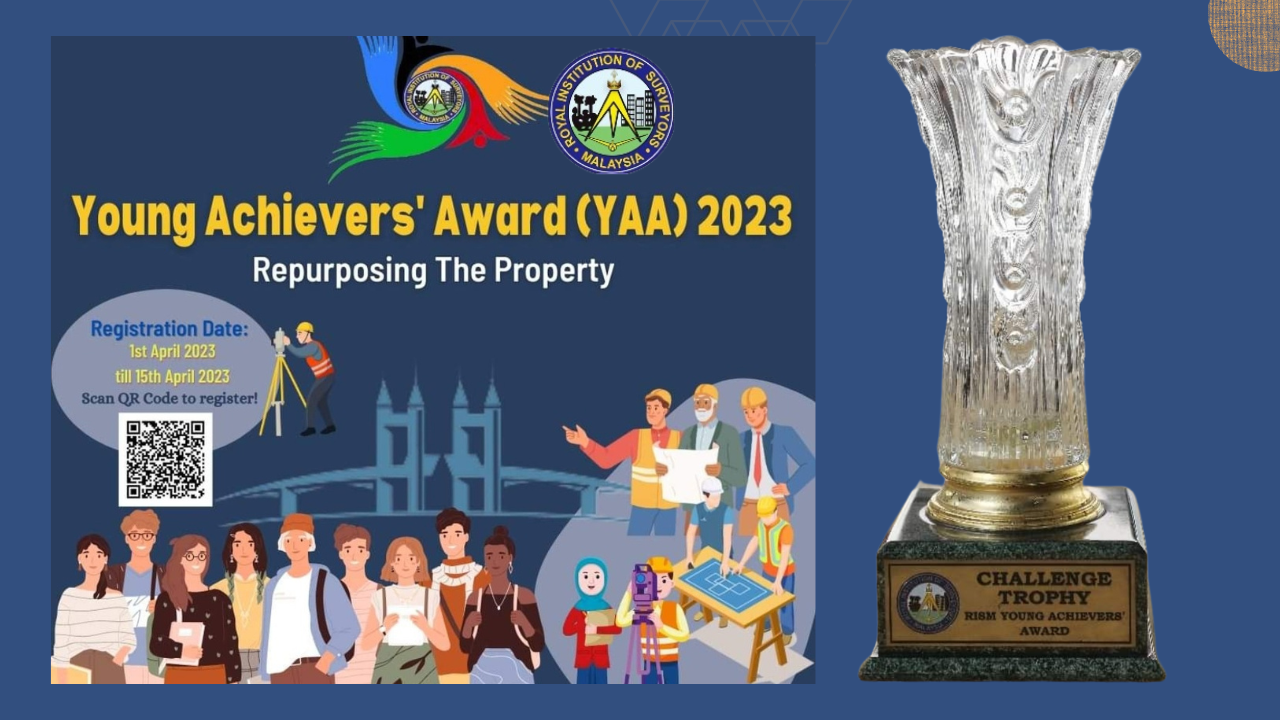 7th February 2023
RISM Young Achievers' Award (YAA)
Secondary school is the most crucial stage in terms of a career. Exploring career path options through competitions would help students discover their passion and future ready them on softskills necessary for post-secondary education
Since the year 2000, the Royal Institution of Surveyors Malaysia had started organising competitions for 4th and 5th formers of secondary schools.
The aim is to instill students' interest in Science, Technology and Mathematics in general, and, the Science of Measurement in particular. Through real economic scenario, the competition provides opportunity for students to develop their ability to reason, promote critical thinking and formulate strategies.
Styled as the RISM Young Achievers' Award (YAA), YAA creates awareness of the surveying profession and demonstrate how the four surveying professions interact in the building industry and property development process.
RISM Young Achievers' Award (YAA) 2023 is now open for registeration at RISM website https://rism.org.my/young-achievers-award/young-achievers-award-2023/
Register with us before 15th April 2023 or contact RISM Secretariat for further information
RISM looks forward to host participating students and to be part of their career journey
Sr Dainna Baharuddin, CQS, FRISM, FRICS
President
Royal Institution of Surveyors Malaysia
Session 2022/2023