Tabung Misi Bantuan Kemanusiaan Bencana RISM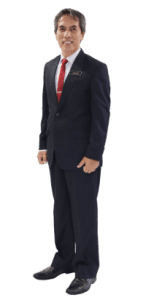 As we all know that several parts in central states across Peninsular Malaysia including Kuala Lumpur, Selangor, Pahang, Negeri Sembilan and Melaka have been hit by floods as a result of persistent rains over the past few days. As part of our Surveyors' Social Responsibility (SSR) programme, the Royal Institution of Surveyors Malaysia (RISM) will collaborate with Jabatan Ukur dan Pemetaan Malaysia (JUPEM), Lembaga Jurukur Tanah Malaysia (LJT), Koperasi Jurukur Tanah (Kojuta), Yayasan Kebajikan Jurukur Tanah Berdaftar, Lembaga Juruukur Bahan Malaysia (BQSM), Persatuan Juruukur Tanah Bertauliah Malaysia (Pejuta) and others to launch Tabung Misi Bantuan Kemanusiaan Bencana RISM. This initiative is similar to the one launched in 2014 and its main goal is to provide some financial support to the flood victims to purchase basic necessities, personal hygiene items, food as well as to clean up the aftermath of the floods. We hope that this humanitarian mission will receive full support from all.
In the meantime, our thoughts and prayers are with all the flood victims and may they all be granted with patience and courage to persevere through this calamity.
Dato' Sr Dr Azhari bin Mohamed
President
Royal Institution of Surveyors Malaysia (RISM)
21 December 2021